Meet Nora Farah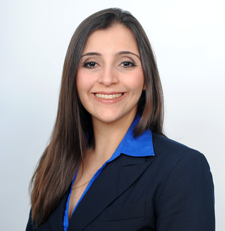 Nora Farah is a former President of the McLennan County Criminal Defense Lawyers Association (2015 - 2016). She served as Vice President of MCCDLA from 2013-2015 and Treasurer from 2011-2013.
In an era when most criminal charges end in plea bargains, Nora has shone in the courtroom. She has served as lead defense counsel in criminal trials for drug offenses, evading arrest or detention in a motor vehicle, burglary of habitation, driving while intoxicated (DWI), theft, and aggravated sexual assault of a child. Nora has also served as co-counsel in many more, for offenses such as sexual assault, capital murder, DWI, and drug offenses. She is a zealous advocate for her clients, both during negotiations and in the courtroom. Her tenacity and devotion to her clients has frequently resulted in dismissal of charges against her clients before those clients ever had to endure trial.
Prior to starting her practice, Nora's passion for justice led her to intern for the 215th District Court of Harris County under Hon. Levi Benton, the United States District Court for the Southern District of Texas under Hon. Kenneth Hoyt, the Office of the Attorney General of Texas Child Support Division in Waco, and the McLennan County District Attorney. She also clerked for three attorneys in Central Texas before opening her new office on September 1, 2009.
Nora Farah is a Sugar Land, Texas native and Orthodox Christian who has called Waco home since 2002. She attended both Baylor University (Bachelor of Arts, 2006) and Baylor Law School (Juris Doctorate, 2008). She has been fighting for her clients since being licensed in 2009.